Your Hosts: Bryan & Cindy Anger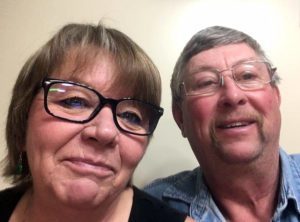 We came to Kootenay lake in the spring of 2011 from Rocky Mountain House, Alberta, after many years working in the oil and gas industry and retail. We were looking for property to build a RV park as a retirement project, and found this property in Crawford Bay and immediately fell in love with the place and the people around here.
We soon learned that they were building a new store, and that kind of sealed the deal for us. We put in an offer and bought the land. That fall, we had a local fellow start doing some landscaping and removing some of the trees. By the spring of 2012, we started hauling in fill, putting in the services and digging wells.
After a few years and lots of help from family and friends, we started planting trees and grass. We officially had our Grand Opening in May 2015. Since then, we've made a many improvements, including a children's playground, fenceing, hard tents, RV rentals, and more. And of course, the Screaming Cream Ice Cream Shoppe!
A very special thank you to the Memory of "Mr." Bill Hornshaw and Paullette Shultz, who spend many weeks here helping us build the park. To Sister Dean, who has moved here to help us run the Ice Cream Shoppe; Brother Vernen for all he did, and all the others that came out for a holiday and gave us a hand. Thank You!
Good things come to those who work their butts off and never give up! Cheers!
---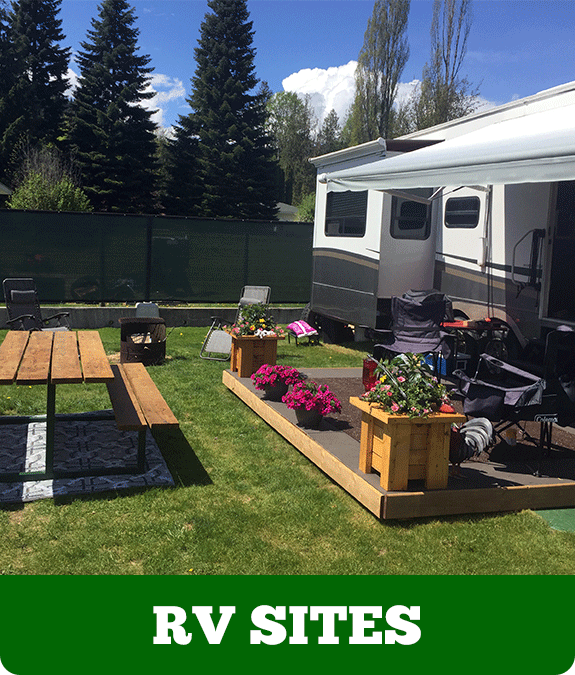 RV Sites
Ample space for new RV's with multiple slide-outs and awnings, too large for older parks.
32 Full Service RV Sites
(pull-through sites available)
Treated water and sewer connections are provided, as well as 50 amp power to all stalls
---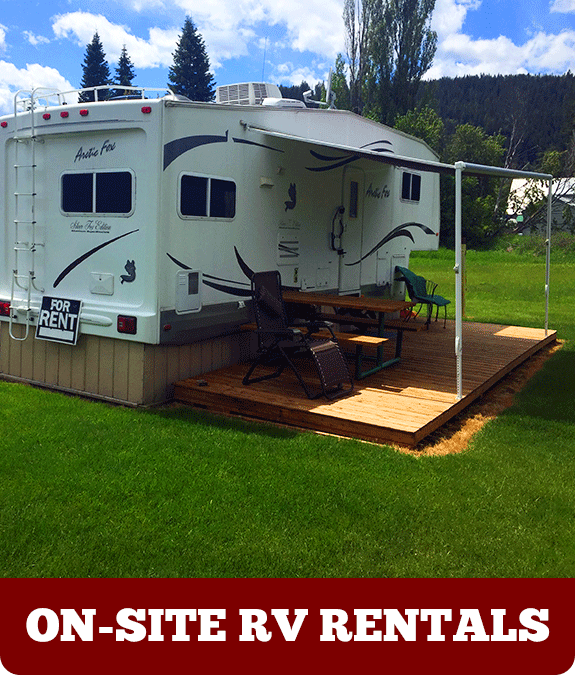 On-Site RV Rentals
Our on-site RV rentals are stationary and permanently placed on a designated campsite. It's just like renting a cabin – except you can experience the RV lifestyle!
Enjoy an easy, convenient vacation in Crawford Bay, with access to all amenities available at the park.
---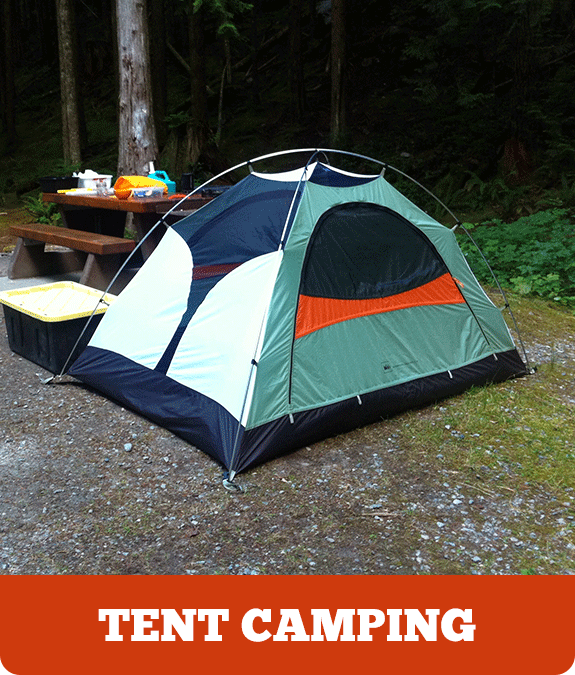 Tent Camping
Many Tent Sites Available.
6 Sites with Full Power.
Pitch a tent and cook underneath the stars and connect to nature on the East Shore of Kootenay Lake. Crawford Bay RV Park provides you with clean, level sites and convenient amenities.
---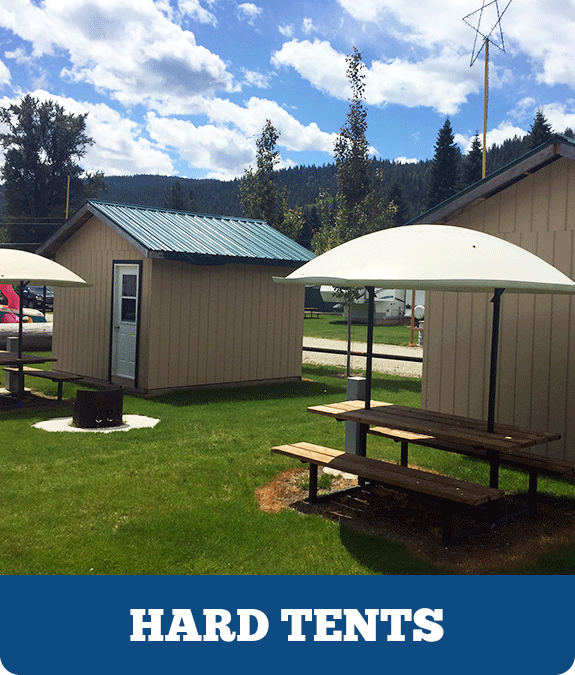 Hard Tents
Hard tents make your outdoor adventures comfortable and a little bit more fun! Stay off the ground and out of the wind.
Our hard tents sleep up to 4 people each.
And… kids LOVE to stay in the hard tents! Ignite your kids' enthusiasm on your next camping trip.
---
Crawford Bay RV Park – Site Plan
---
What Our Visitors Are Saying:
Awesome place to visit. Very friendly staff that are happy to point you in the right direction for things to see and do. Thanks Bryan and Cindy!

Dale N.

Lovely owners, fantastic reasonably-priced ice cream shop and clean facilities. This was a great place to spend some time as a family. Thanks so much!

Kristy M.

The nicest RV Park we have ever stayed in!! Well maintained and CLEAN. The owners are friendly, helpful and make you feel very welcome.

Jacquie B.

Beautiful Campground! Very clean... showers & laundry area is well looked after. Golfing, fishing and shopping nearby. We had a great holiday and the owners are amazing!

Carol W.