Crawford Bay RV Park is located in the heart of beautiful Crawford Bay, BC, on the east shore of Kootenay Lake.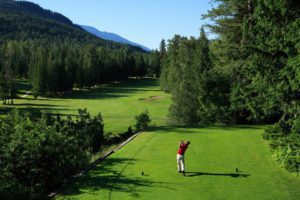 Originally farms and fruit orchards, now Kokanee Springs Golf Resort forms the centrepiece of the green flood pain of Crawford Creek. Visitors love to tour the unique Atisan's shops where blacksmithing, weaving, broom-making, copper enameling, glass blowing, pottery, jewelry, leather and wood work can be seen in action. Services include the Nelson & District Credit Union, the East Shore Health Clinic, Community Park and the Crawford Bay School. There are also pubs, restaurants, a second hand store, service stations and the Crawford Bay Market. Crawford Bay also has a beautiful sandy beach and marina.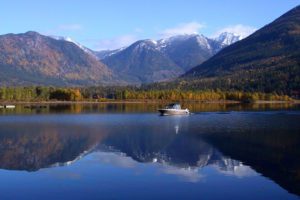 Kootenay Lake is the gem of the Kootenays, and central to what makes this place special. This large body of clean, fresh water defines the valley, moderates the climate in summer and winter, and provides endless opportunities for recreation as well as being simply beautiful, set against the backdrop of the spectacular surrounding mountain peaks.
Kootenay Lake's rocky shores encompass hundreds of tiny bays and beaches, intriguing to explore by kayak or canoe. It is not uncommon to find yourself the only boater visible across the lake's expanse! Kootenay Lake is home to Kokanee salmon (a land-locked sockeye), Sturgeon, Dolly Varden and trout, including the world's largest species, the Gerrard Rainbow. Approximately half of the lakeshore has roads, with the balance being accesible only by boat. Settlements are strung along a thin band where the roads follow the lakeshore. Wilderness is always close at hand and human residents share the landscape with large populations of deer, elk, moose, bear, mountain goat, cougar, and coyote.

Kootenay Lake remains ice-free in winter, with wetlands at both ends of the lake and at Crawford Bay. This includes the 7000 hectare Creston Valley Wildlife Management Area, host of over 260 species of migrating and nesting birds – even wild swans and pelicans!
Crawford Bay, BC is also home to the Starbelly Jam, an annual music festival held on the third weekend of July. For more information, visit www.starbellyjam.org